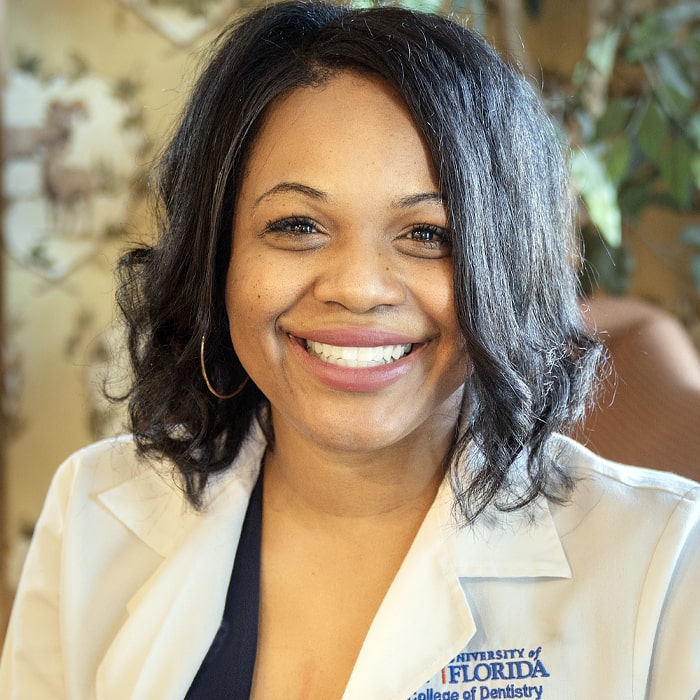 Latosha D. Harris, DMD
General Dentist
Dr. Latosha Harris was born and raised in Rome, Georgia, where she attended high school. She later moved to Atlanta, Georgia, to attend college at Georgia State University. While at Georgia State University, she obtained a Bachelor's degree in biology with a minor in Chemistry. After receiving her Bachelor's degree, she began working in the healthcare field to continue pursuing a Master's degree in biology at Georgia State. During her Master's program, she was able to serve the University by continuing her program as a laboratory teacher in the Biology department. Dr. Harris enjoys the various aspects of teaching and the opportunity to educate her patients and her team in the dental office.
For dental training, Dr. Harris attended the University of Florida in Gainesville, Fl. Upon graduation, she obtained her Doctorate of Dental Medicine (DMD) degree. Following graduation, she moved back to Georgia, where she has traveled all over the state, working in various dental offices but mainly practicing in and around the metro Atlanta area. Dr. Harris is excited to join the team at Dr. Muller's office, to provide dental services in the very town she grew up in and has come to know and love!
Dr. Harris is a member of the Academy of General Dentistry (AGD). She attends several Continuing education programs throughout the year to stay up to date on the latest changes and advances in General dentistry. She enjoys being an inspiration to young men and women and loves to partner with local programs and elementary schools. One of her favorite things to do is to go into the local community to inspire, encourage and mentor.
Dr. Latosha Harris is a part of a big family and has several nieces and nephews. You may find her from time to time at a Coosa High School basketball game, cheering on her nephew (Go Eagles!) Outside of the dental office, Dr. Harris enjoys playing an active role in her community. She attends North Rome Church of God and enjoys serving there in any capacity. In her spare time, she enjoys traveling, spending time with her family, and cooking. She also loves music, being a motivational speaker, experiencing new things/places/cultures, and getting outdoors for various activities.